Remote control of height adjustment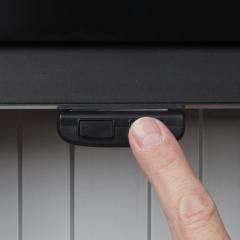 The electrically height-adjustable display & monitor stands come standard with a wired remote control. With two buttons, the display stand can gently be raised and lowered. Controlled movements protect the sensitive touch screen displays.
H-mobile stand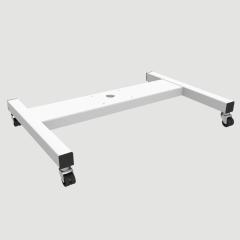 Our white H chassis has 4 smooth castors, two of which are lockable to fix the tv cart & mobile monitor stand in place. Due to the special H shape even wheelchair users can approach very close to the display.